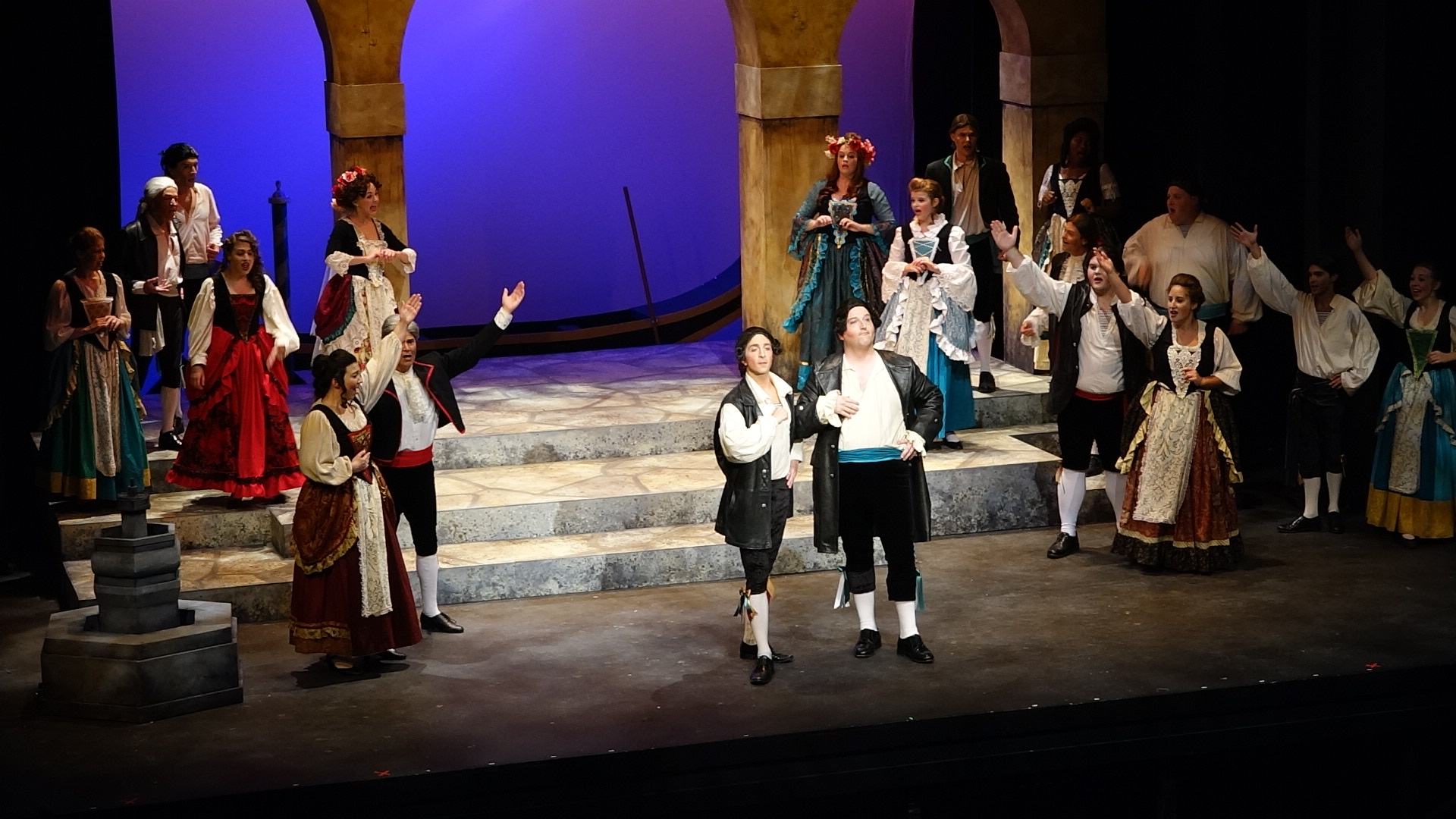 Primrose by Schweitzer & Rienke: May 19 (evening), 20 (matinee & evening) and 21 (matinee)
H.M.S Pinafore by Gilbert & Sullivan: July 28 - August 6 - Music Hall
The 2017 production of HMS Pinafore is supported in part by a grant from the Wisconsin Arts Board with funds from the State of Wisconsin and the National Endowment for the Arts.
The Gondoliers DVD and Blu-Ray
The 2016 Gondoliers DVD and Blu-Ray have been released. The Blu-Ray is priced at $25 and the DVD at $20. Both include the complete performance and run 2:15:31. Both are indexed so the individual musical numbers may be accessed.
Prior release DVD and Blu-ray price reduction
The price of all previous Madison Savoyards DVDs and Blu-rays has been reduced to $20/each.
Below: Clip from The Gondoliers - 2016.

Below: Clip from Princess Ida - 2014